The negotiation doors are open
Blood Meal
Biofertilizer to supply soil nitrogen
Meat Meal
The best source of protein for poultry diets
Relying on the extensive experience of the Municipal Cooperation Organization and the ability of the Mashhad Meat Industrial Institute, the company uses the slaughterhouse surplus to create a share in the supply of livestock and poultry feed and exchange goods in domestic and foreign markets to its business partners.
The rights and professional ethics are the credibility of our work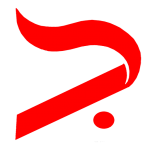 Mashhad Meat Industrial Institute
Mashhad Meat Industrial Institute as the greenest industrial slaughterhouse in the country with meat production and extraction of 60% of light livestock and 70% of heavy livestock in Khorasan Razavi province, is the most important meat extraction and conversion center in the province and in fact plays the role of East Meat Bank has it.
Mohammad Ghassemi
These days, the world has lost its economic strength in the heat of the Corona virus. The top economic platforms are being moved by different countries, and the famous countries are giving their place to the emerging countries, and the economic conditions of the nations have been subjected to the political games of the great powers.
In this turbulent age, countries will be able to be saved if they strengthen their scientific foundations, use new knowledge and technologies, and find ways out of it by relying on the talents of educated youth. Avijeh Aria Trading Company, by closely monitoring economic developments in the region and the country, is always striving for business measures that can provide the necessary trust and confidence, to provide profits to shareholders and stakeholders. Relying on the support of the Khorasan Razavi Municipalities Cooperation Organization and the Mashhad Meat Industrial Institute, the company is trying to create various economic fields in the region. In this way, we extend our helping hand and cooperation to all the owners of wisdom and experience in order to achieve an acceptable result with collective thinking and with the help of mutual cooperation.
wishing you ever increasing success